Guided Meditations
To meditate or not to meditate?
It hardly needs repeating what most people already know; life seems busier than ever and we often feel overwhelmed. The rat race seems to suck us into a powerless feeling of time passing by without us feeling fulfilled.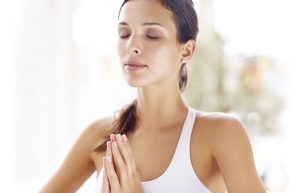 It's time to regain control over one's life. As a wise French man once said, "All man's miseries come from his inability to sit quietly in a room by himself". Well, as simple as it may sound, sometimes we need some help in learning how to do this.
Whether you're a complete beginner or already have some experience meditating, you're likely to benefit from our special approach. Rather than preaching about certain meditation techniques and sticking to a traditional approach of a monologue from start to finish, these sessions will be dynamic and tailored to your needs.
We've designed a 3-step process:
(1) We start with an open 10-15 minute discussion about which challenges you're facing and what you'd like to improve about your life. If you're not comfortable sharing things with the group, then you don't have to; you can just listen and you'll probably identify with topics that other people bring up.
(2) We then do an easy 30-minute meditation session in which you'll be guided through the entire process. Depending on what comes up during step 1, we'll intuitively adapt the session so you get the most out of it. This means that every session will be completely unique. You'll also learn simple yet very effective tools that will enable you to tune into a meditative state whenever you need to. Our goal is for you to go home and feel like you've learned something new and useful, and experience shifts in consciousness that will change some of your perspectives in life.
(3) At the end, everyone has the opportunity to share how their meditation went and ask me any questions. Suggestions will be provided on how to apply these new insights into your daily life, together with easy exercises to do at home.
So, if you're ready to improve your mental and spiritual well-being ...
On a practical note...
Places are limited and must be reserved through the website
Every session is donation-based - you choose what you pay
Sessions are held on Tuesdays at 19h in the large waiting room of OsteoPalma (click here to find us on Google Maps)
We sit on normal chairs and you don't need to bring anything, unless you prefer to sit on a yoga mat and a cushion
Any questions? Drop us a line at boyan@osteopalma.eu