Boyan Dobrev
Osteopath D.O.
Spanish Register of Osteopaths (ROE) member nº 539
Languages: English - Español - Français - Nederlands - Български
Specialized in the Mind-Body Connection.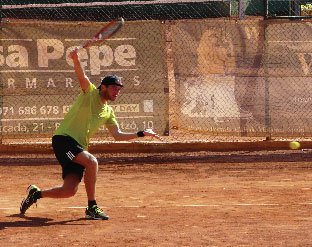 Ever since a shoulder injury from playing competitive tennis lead Boyan to visit an osteopath, he was fascinated by the fact that nothing but the hands of a skilled osteopath could make him feel so wonderful after each treatment. This sparked his willingness to help people and he knew deep inside that this was the way for him.
A few months later, he started the 4-year course at the European School of Osteopathy in Maidstone, UK. Upon graduating, he got a job offered by one of his tutors and started working in 3 practices. After a year, he moved back to Belgium to set up an osteopathic practice with a colleague in Antwerp.
After 4 years of hard work, his curiosity and itchy feet lead him to embark on a year-long couchsurfing and hitchhiking journey around the world.
Upon returning home, Boyan decided it's time to visit Christian; his best friend from university. Talks about starting a health center together began years prior to that and now the time had come. He booked a one-way ticket to Mallorca and a few months later, they launched OsteoPalma.
A comfort zone is a beautiful place, but nothing ever grows there.