Katy Howe
Osteopath
Spanish Register of Osteopaths (ROE) member nº 642
Languages: English – Español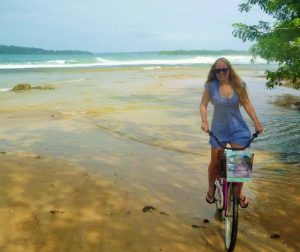 Katy has always had a keen interest in people, how the body works, and wellbeing. She was working in travel when she discovered osteopathy and realized it combined all these things. She decided to retrain, and four years later, graduated with a Distinction from The British School of Osteopathy in London, UK.
Katy loves how osteopathy addresses the whole person and believes every patient is unique. Their aches and pains come from their individual experience and lifestyle, which means there is never a boring day at the office. Katy likens osteopathy to solving mysteries—with each patient, she investigates and collects clues until she eventually finds the culprit causing the problem.
After starting her career in clinics in the UK, she holidayed to Mallorca and was immediately addicted to island life. It wasn't difficult to swap those freezing dips in the English Channel for the Mediterranean Sea!