PHYSIOTHERAPIST
Laura Sánchez
LAURA SÁNCHEZ
Physiotherapist
English – Español – Deutsch – Catalán
It all started when Laura went jogging on the beach and, even though she stretched after exercise, she suffered from cramps and muscle strains. She wondered if something wasn't right and wondered how she could fix it.
This curiosity to solve this mystery led her to discover Physiotherapy.
During her studies she started CrossFit training. This helped her to understand the human body in the most real and close way possible: with her own body.
For Laura there is nothing more important than promoting health by being a reference for the patient/user who trusts the health professional, as well as being able to motivate him/her and follow up the improvement of his/her physical health.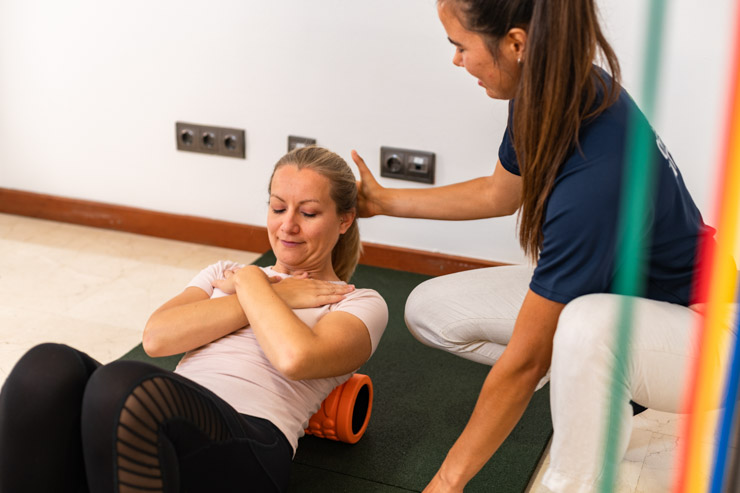 Book your treatment
It's very easy to book your treatment session with Laura through our online booking system.