OSTEOPATHY TREATMENT
IN PALMA DE MALLORCA
OSTEOPATHY TREATMENT IN PALMA DE MALLORCA
Osteopathy treamtent in Palma de Mallorca
We as osteopaths fix your body with the aim to maintain it in a good shape. We solve the complicated mechanical puzzle. We forget sometimes that the human body has the amazing ability to heal itself. Unfortunately these self-healing mechanisms can be compromised by factors such as stress, nutrition and work load. It's our job to encourage the body to restore them.
Our body is designed to move. Every structure of the body has 2 types of motion: mobility (mechanical movement) and motility (internal flowing movement, like water). When either of these 2 types of motion are compromised, symptoms arise.
We osteopaths examine these motions and improve them, using both mechanical movements and subtle mobilisation techniques, where we allow the body to function at its best.
All osteopathy treatment are safe and effective. Osteopathy is a holistic approach to health care. It is a 100% manual therapy and it treats the whole body, not only focussing on the symptoms.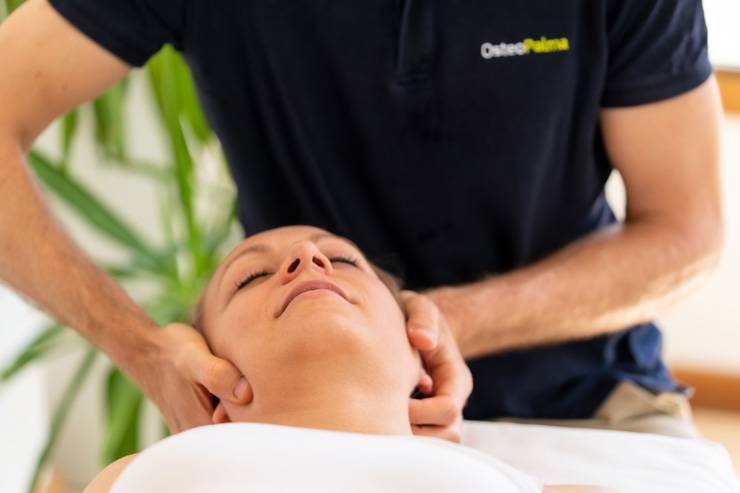 "Your body is like the quiet talker with the most important thing to say."
INDICATIONS FOR SEEING AN OSTEOPATH
Our aim is not only to get rid of symptoms, but to make the body function better. Supporting the body functions will alleviate symptoms and remove limitations to improve quality of life. As a result symptoms often disappear or serious conditions become more manageable.
Here are some of the more common reasons why people come to see us.
Specific conditions (A>Z)
All types of arthritis
Back pain
Digestive issues
Disc pathologies
Lumbago
Headaches and migraines
Respiratory issues
Frozen shoulder
Plantar fasciitis
Pregnancy related pains
Sciatica
Sprains
Tendinitis
Torticollis
Menstruation pains
Muscle contracture / spasms
Nerve pains
Osteopathy treatments in Palma de Mallorca
Osteopathy in Palma de Mallorca
constantin schaaf
Osteopath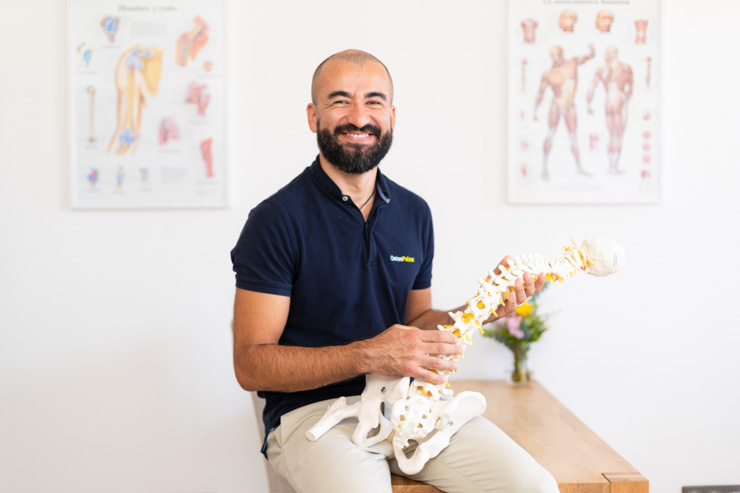 Book your treatment
If you're looking for an osteopath or physiotherapist in Palma de Mallorca, you've come to the right place.
An appointment can be easily booked: